hiii hellooo hiii welcome to the official catboyz website!
someone told me to do a website and so i did!((psss this is his page))
back to neocities!(actually good pages)
now i have no idea what I want to do with this page but hey i made one!
im slowly learning html code and will bring brand new and epic content every now and then!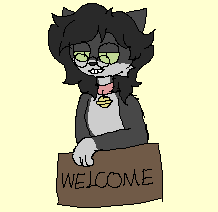 things i like:::
cute boys
kitties
catboys
cute catboys :3
i like to draw sometimes!
modern history!